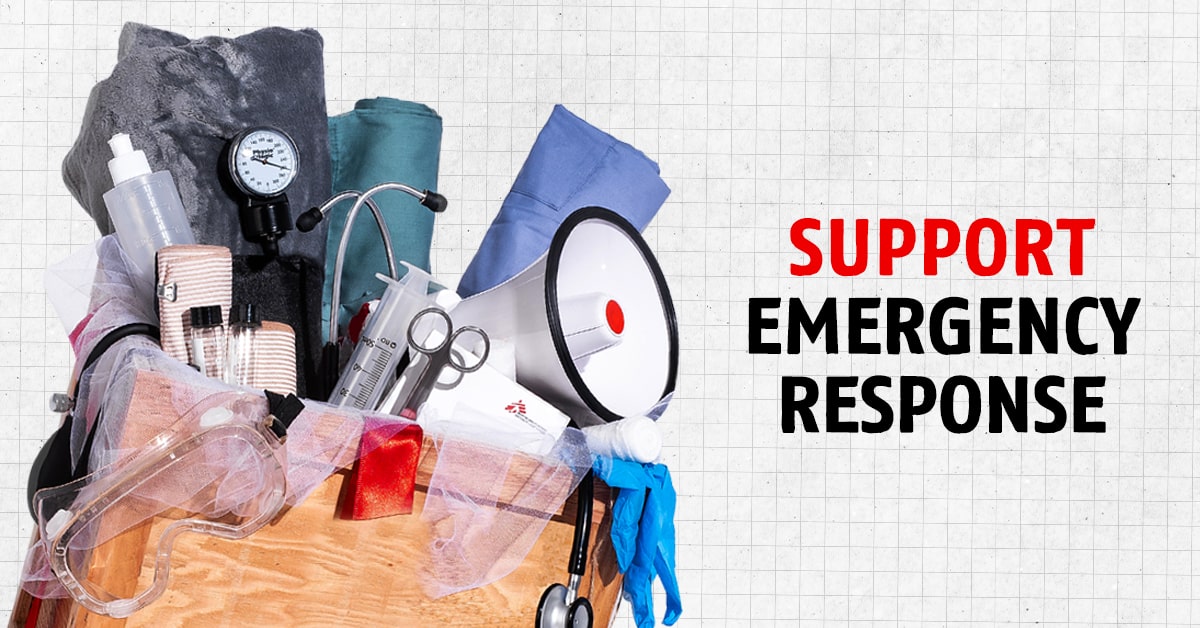 Support Emergency Response
Support Emergency Response. Help Deliver Care When It's Needed Most.

Welcome to the MSF Warehouse. It's the symbolic gift site packed with real items Doctors Without Borders/Médecins Sans Frontières (MSF) teams use to provide emergency medical care in more than 70 countries globally.
When they hit, natural disasters such as earthquakes, tsunamis and hurricanes can quickly overwhelm a population and displace entire communities.
With help from items in the MSF Warehouse, our teams can provide humanitarian support to people caught in crisis: communities devastated by environmental disasters, families escaping conflict zones and people fleeing violence.
Choose any gift – you'll be making a donation of the same value and giving our medical teams across the world the flexibility to respond as people's emergency needs arise.
Make an impact now. Help deliver care to people who need it most. Shop Now.
Purchase entire collection for $1,542