Deliver health to mothers and children with the Holiday Collection
In a Doctors Without Borders/Médecins Sans Frontières (MSF) hospital for Rohingya refugees in Bangladesh, a newborn baby is sleeping quietly in her mother's arms – because of medical care made possible by people like you. In a COVID-19 treatment centre in Iraq, gifts like yours are providing patients with concentrated oxygen so they can fight to regain their health. In a refugee camp in Syria, people are getting the vaccinations they need to protect them from deadly diseases. MSF Warehouse gifts, put in the hands of MSF teams with support from people like you, are making it all happen.
This holiday season, you can help us be there for more people caught in the world's worst humanitarian crises, providing urgent medical care and saving lives. Shop today.
Purchase entire collection for $265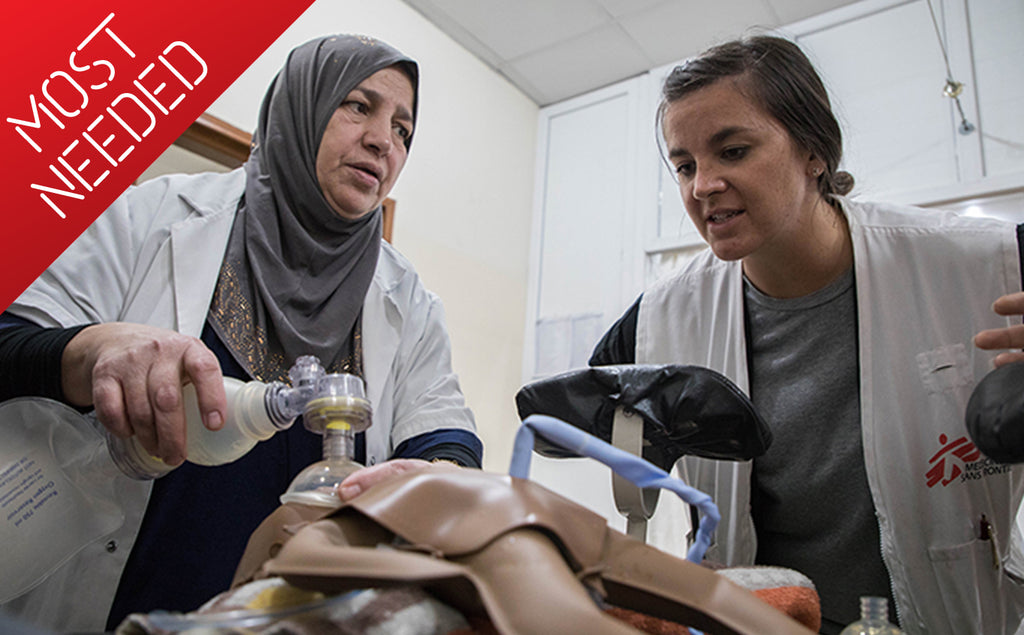 Manual Resuscitator
This device can be lifesaving for patients in respiratory distress.
Oxygen Kit
For premature babies with underdeveloped lungs or people with respiratory health issues, concentrated medical grade oxygen is vital.